Empower your career with our leading SAP training in Faridabad: Your Getaway to Expert SAP Course Training
Become SAP-Savy at our renowned SAP course training institute
Certification Pass
Guaranteed
Training Format
Live Online /Self-Paced/Classroom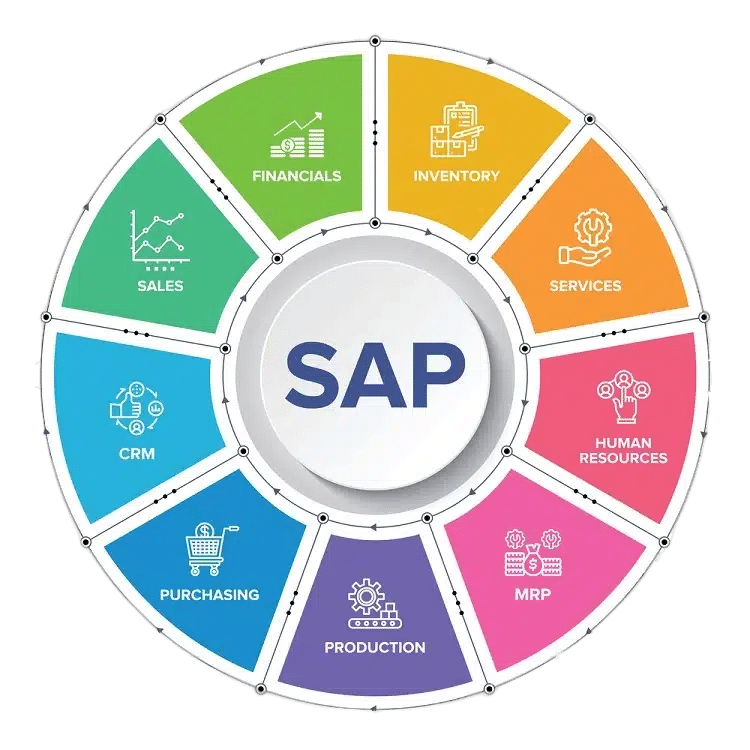 Become an expert in SAP. Enroll today to learn from the specialist.
Certification Pass
Guaranteed
Training Format
Live Online /Self-Paced/Classroom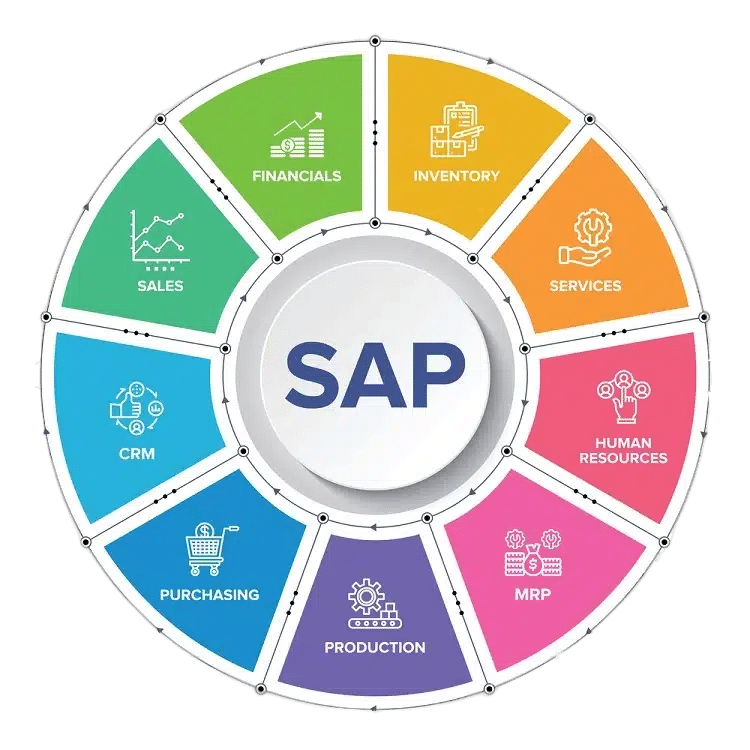 Future Labs Technology offers job-oriented SAP training in Faridabad. A leading SAP training institute in Faridabad
The SAP course is an in-depth training on Systems, Applications, and Products in Data Processing, which is a leading enterprise software. It's a well-known fact that SAP offers a vast array of career opportunities.
This course structure is designed by industry experts, which will help you facilitate the professionalism of your students and beyond. SAP's integrated suite enables businesses to manage diverse operations seamlessly, encompassing financials, logistics, human resources, and many more.
Leveraging a modular structure, SAP allows customization to meet specific organizational needs. The course addresses the adaptability of SAP to diverse organizational needs, promoting operational efficiency and innovation.
About SAP Course in Faridabad
To provide individuals with a foundational understanding of SAP software, its history, importance, architecture, components, fundamentals, and functionalities.
To offer hands-on experience through practical exercises, and case studies, to apply SAP concepts to real-life business exercises.
To equip students with skills to manage and analyze data within SAP systems for informed decision-making.
To become an expert in SAP modules such as - Financial Accounting, Sales and Distribution, Material Marketing, Production Planning, etc.
You can choose to learn either the functional or Non-Functional modules with real-time project work and a 100% Job Guarantee.
To understand the basics of SAP security, authorization, and user management, and to become familiar with SAP HANA, SAP/4HANA, and other SAP technologies.
The curriculum offered in our SAP course in Faridabad encompasses a diverse array of topics, including SAP FICO, SAP S4 HANA, SAP ABAP, SAP MM, and more. These comprehensive modules will greatly enhance your professional prospects.
SAP Training Upcoming Batches
Mentor-led sessions/micro batches:
A micro batch policy is followed when it comes to our classes which comprise 5-7 students each. This will give an advantage to our candidates as our mentors are able to give special attention to each and every one.
Real-Life Case Studies:
The curriculum you're taught here at Future Labs Technology is both Practical and Theoretical concepts of the course. You learn about the industry from real-life case studies that help you understand the industry and your work more clearly.
Assignment:
Assignments will be given to you in order to assess your knowledge and know how well you've absorbed the material for the course. The tasks that you are given are derived from actual events.
Lifetime Access
Another benefit of the course is that you receive lifetime access to recorded sessions of the classes you take. This means that even when the course is over, you will always have access to these sessions and can review them whenever you like.
24/7 Expert Support
We at Future Labs Technology provide warm 24/7 customer support for your questions regarding the course or classes or any other doubts will be solved instantly.
Certification
After completing your course with us, you will receive certificates. Unlike other certifications, we help you in getting the SAP course certification.
Frequent Asked Questions (FAQ's)
Copyright © 2023 Future Labs Technology | Powered By Future Labs Technology